120 square foot home office sits atop a wraparound redwood deck. Custom milled cypress was used to create the wall below the deck, and the steps. Roof finial is composed of a cypress new moon in the walnut arms of the old moon.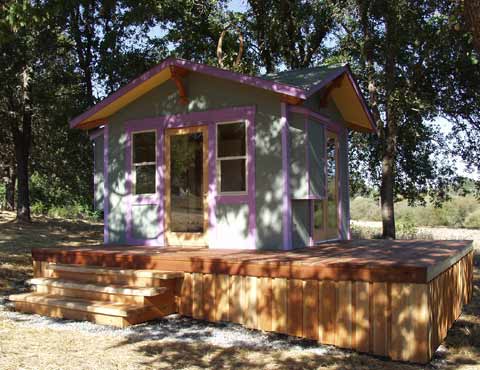 To the right, french doors open onto the side deck. To the left of the french doors, an interior bookcase projects through the wall.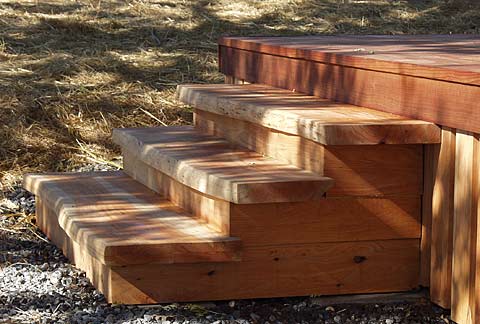 Detail of natural edge cypress slabs used as front steps.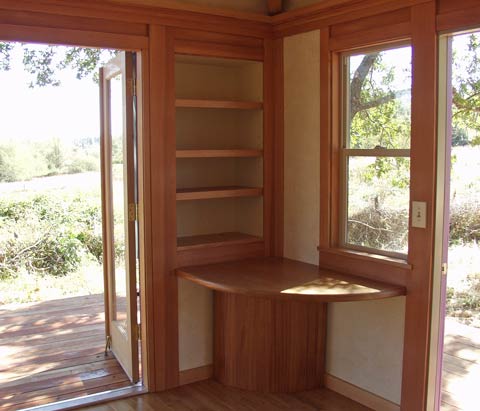 Corner Desk
Floating African Mahogany slab fills the corner between the front and french doors. Removable skirt below desk hides computer cabling. Bottom shelf of side bookcase includes a conduit chase which will lead printer cable to underside of desk. Electrical outlet for the printer is also built in.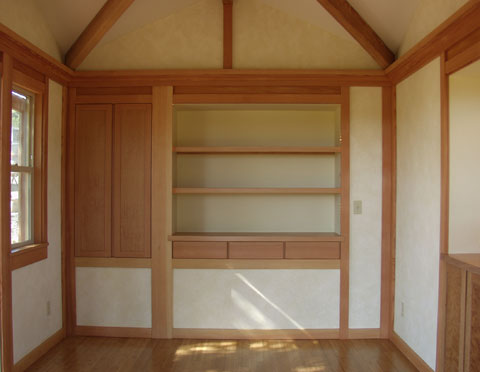 Altar Wall
Opposite the desk, a large exterior alcove includes both a storage cabinet and an altar with three drawers below. Light rope behind face frame illuminates altar space.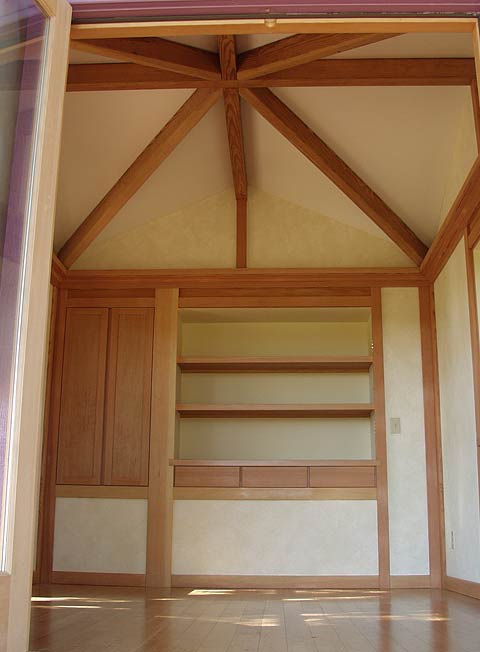 Ceiling Beam Detail – Looking in through the French Doors
Ceiling beams create an eight pointed star, because each wall of the cabin is a gable end.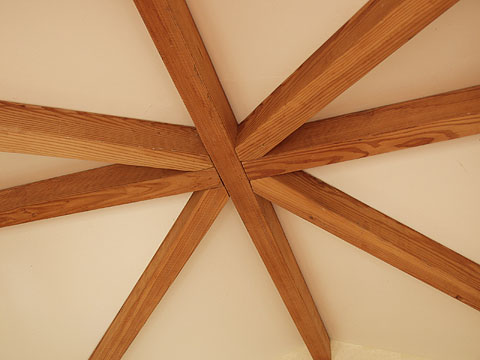 Detail at the interior peak.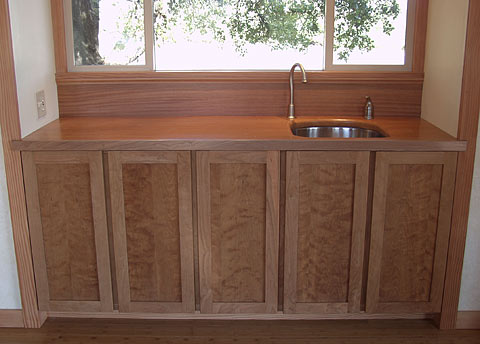 African Mahogany Wet Bar
Cherry cabinet doors hide full extension drawers. Mahogany back splash. Stainless sink and satin nickel fittings. Picture window provides cross ventilation.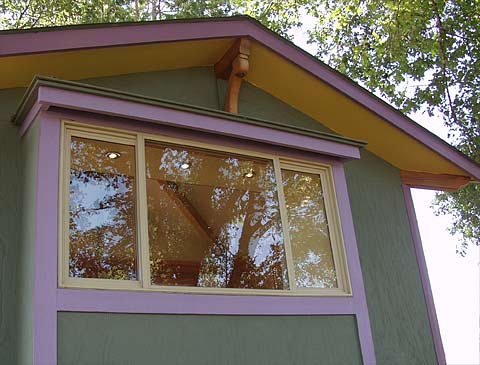 Exterior view of picture window shows recessed lighting above wet bar.  Fir corbels in each gable are structural, and provide shear strength to building.
---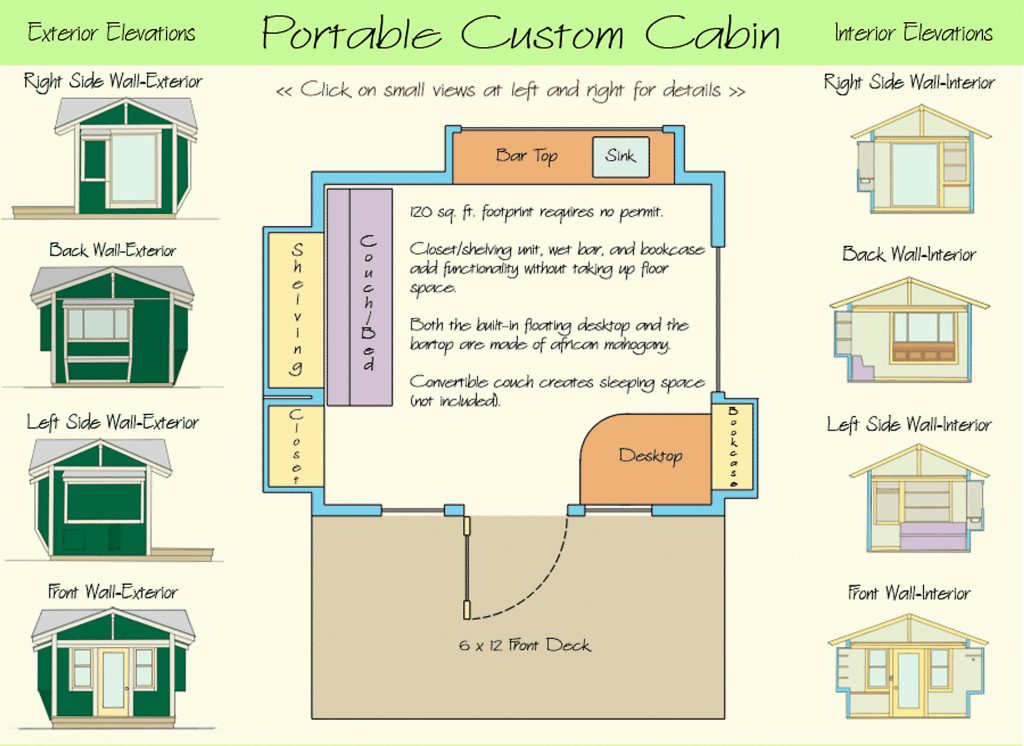 Plan of cabin