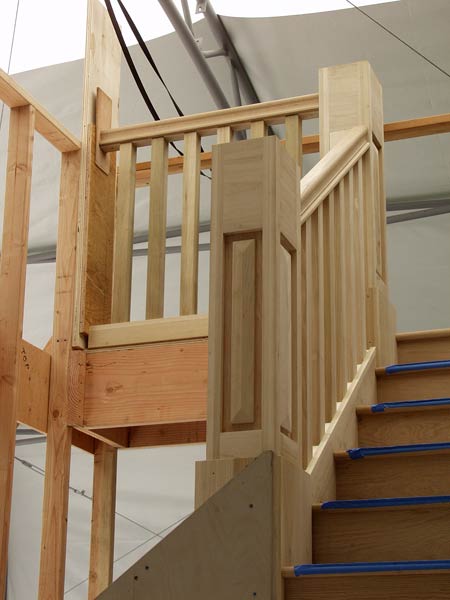 Stairs and railings of white oak, supported by poplar stringers and bannisters, are being fitted into a mockup of the stairwell they will ultimately inhabit. Made in collaboration with Gary Politzer.
Detail of railing and banister.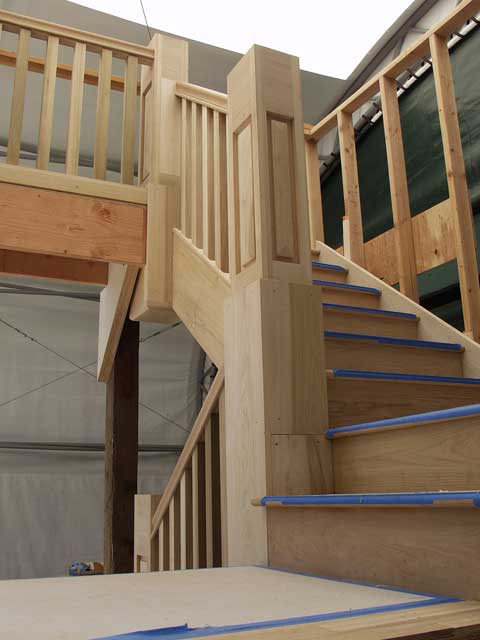 A view over the main landing.
---
Starwell Planning
A full-scale drawing was made in preparation for the intricate work. This required a drawing board twenty feet long.