This table doubles in length.
The extension leaves of this table slide out from under the table top.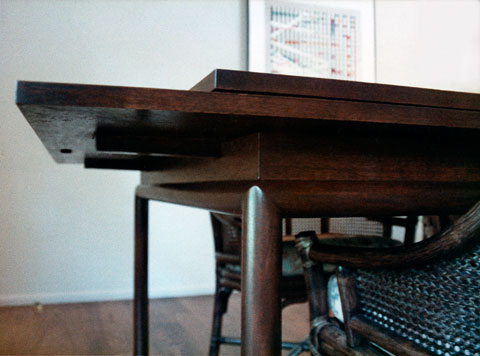 Detail of leaf extension.
Wedge shaped supports allow the leaves to slide out and the table top to descend to their level. By lifting the edge of the table top, leaves can be reinserted to create the doubled top.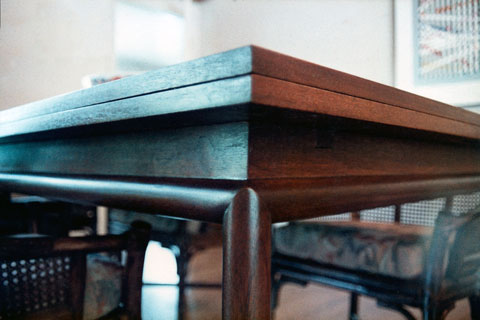 Detail of leg joinery.
The full weight of the table and its contents rests on the mitered leg joints. In order to achieve the necessary strength, welded steel rods were inlaid into all 3 components of the miter joint.