Handrail winds its way to the upper floor.
Minimalist handrail floats atop 1″ square fir balusters. Handrail integrates the delicate balusters into a surprisingly strong structure.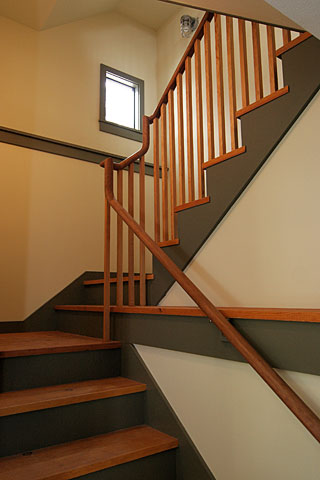 View of handrail showing transitions.
Laminated, bandsawn transitional curves were custom made to join the linear elements. This view shows the handrail descending from the living room to the lower floor.
Collaboration with Hammond and Company.