Vessels sit atop Terramai and Cherry
Terramai top is made of recycled Burmese teak railroad ties. Cherry legs feature turned ball and taper. Floating shelf seamlessly enters the legs. Teak beam on wall houses fixtures. Drawer stack has bun feet. Vessels are plumbed through counter.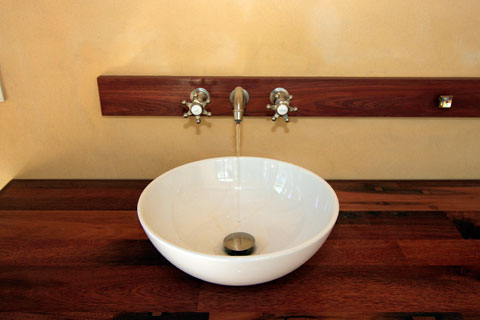 Terramai top detail
Detail of recycled Burmese teak countertop. This was a part of a LEED certified green building project in collaboration with Hammond and Company.